Oh The Times I've Had in Vegas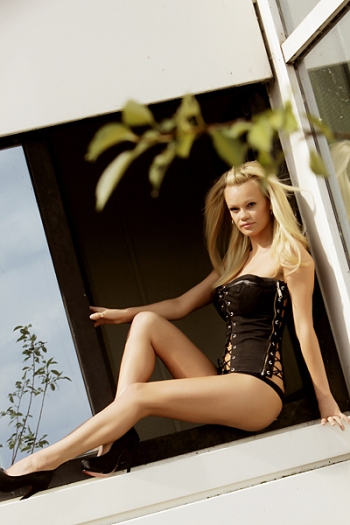 I think we all kind of remember our first time in Las Vegas. I know when I was coming out for my first time I'd heard so many things about Las Vegas that I really didn't know what to expect. I knew about the casinos and the strip clubs and, you know, everything we all know about the city before coming, but I feel in love with the core of the city. The thing that really stands out but few people actually get to experience while here. It's why I do what I do here. I want to bring a bit of what makes Vegas amazing and help spread that love with those who come to the city and spend time with me.
What Brought Me Here
It's kind of odd what brought me to Las Vegas initially, to be honest. I decided to fly out to the city and try my hand at some modeling. There was a rodeo modeling gig going on and I had managed to finagle my way into it. There were a few other girls doing it and the company taking pics wanted girls from all over to use. You know, that down home country look, but the hot country look from every corner of the country. It really is kind of amazing how different a country girl from Wisconsin is from a country girl from Louisiana and a girl from Texas. But it is what made it pretty fun.
The pictures only took a few hours. You're basically putting on clothes and makeup for longer than the pictures take place. At least they don't do rolled film any longer. My mom modeled a bit and she told me all sorts of horror stories about film shoots.
Anyway, I finished pictures up and still had a few days left in the city. I really didn't know how long the photographs would take (I was still pretty green at the time), which is why I left myself a few days. But, I kind of figured it was my first time in Las Vegas, I might as well have fun. So that's exactly what I decided to do.
Fun in Las Vegas
Of course, being a country girl, I just had to check out the casinos. They have some casinos from where I'm from originally, but nothing like this. Where I'm from the casinos are in gas stations and rest stops. You kind of fill up your tank and then can play slots if you want. Heck, some of these spots even have a McDonalds inside. Kind of weird. But still, these Las Vegas casinos proved to be so much more than I could have ever imagined. A casino with the feel of Paris in the middle of the desert? Now that is amazing to me.
So after all the casinos I decided to check out some of the strip clubs. I mean when in Rome, right? Wow, the girls were hot and the clubs were incredible. Everything was just so different for me I couldn't believe it, but it is what I fell in love with. When at one of the clubs someone came up to me and asked if I'd ever thought about escorting before. I always figured that meant if I wanted to be a prostitute, but they explained what it was and it just sounded amazing. Let's just say I've been doing it for the last few years now and have loved every minute of it.
My Time in Vegas
Now that I work as one of the escorts in Vegas I try to bring the fun times to those who visit. I also try to show them some of the fun they might not see on their normal first trips. I want to show people what the city is all about and the core of the city that really comes to shine.